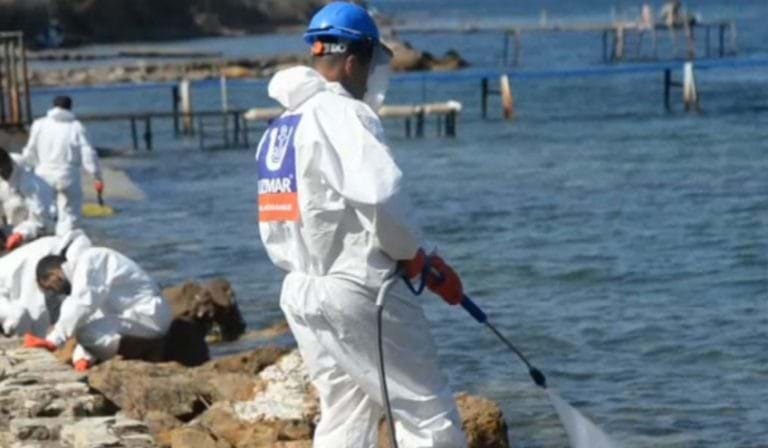 UZMAR, PROFFESIONAL SAFETY AT SEA.
On August 31, 2018, there was a heavy fuel leak in Foça, İzmir that's source could not be identified, and the pollution-causing leakage covered 2 kilometers in the sea.
UZMAR Maritime and Martı Maritime teams, authorized by the Ministry of Environment and Urbanization for urgent intervention, started cleaning work by interfering with the pollution as of 31.08.2018.
The team of about 100 people in the field, which the Ministry of Environment and Urban Planning has also examined, is still continuing to work with great dedication.
Foça Mayor Gökhan Demirağ expressed that they are experiencing great sadness due to fuel leakage and added it is not safe to enter the sea anymore in Gencerli region this season and they expect the results of the samples.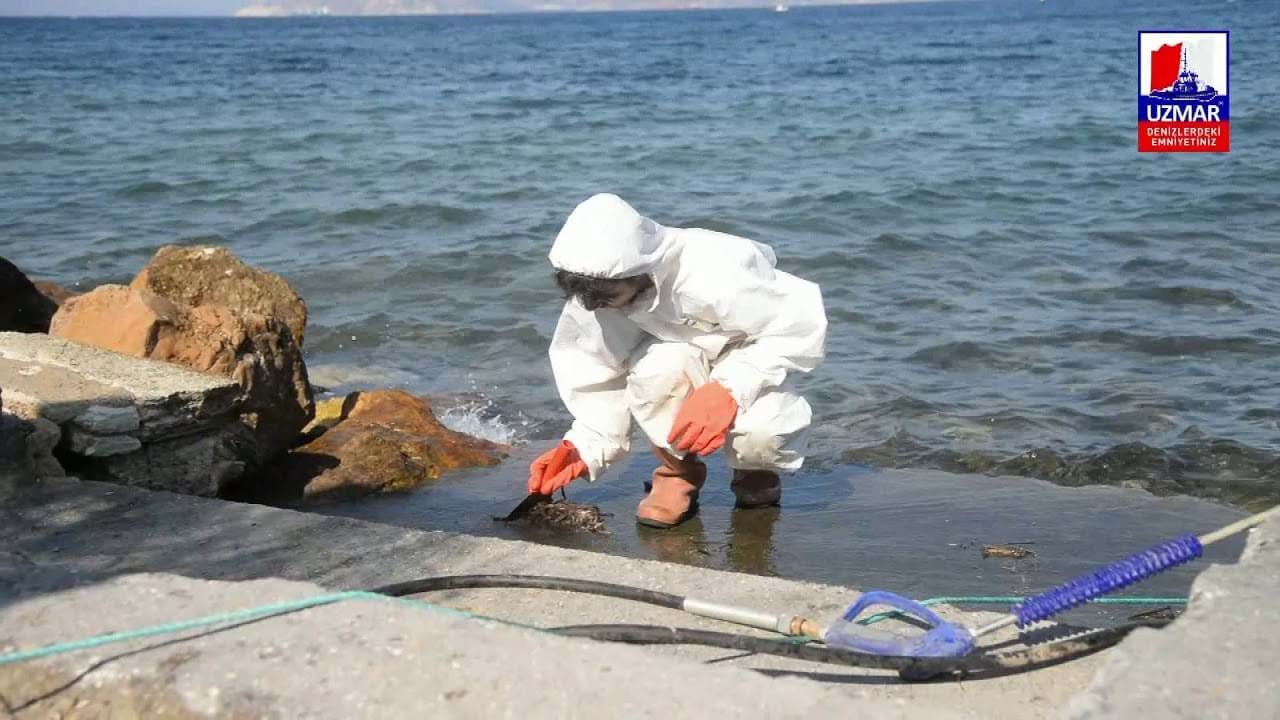 FOÇA KIYILARINDA YAŞANAN YAKIT SIZINTISINI TEMİZLEME OPERASYONU UZMAR DENİZCİLİK TARAFINDAN YÜRÜTÜLÜYOR.
31 Ağustos 2018 tarihinde Foça'da denizde kaynağı belirlenemeyen ağır bir yakıt sızıntısı yaşanmış, kirliliğe neden olan sızıntı denizde 2 kilometrelik bir alanı kaplamıştı.
Çevre ve Şehircilik Bakanlığı tarafından acil müdahale için yetkilendirilen UZMAR Denizcilik ve Martı Denizcilik ekipleri, 31.08.2018 itibari ile kirliliğe müdahale ederek temizlik çalışmalarına başladı.
Çevre ve Şehircilik Bakanlığı yetkililerinin de incelemede bulunduğu alanda yaklaşık 100 kişilik ekip, büyük bir özveri ile temizleme çalışmalarına halen devam ediyor.
Foça Belediye Başkanı Gökhan Demirağ da akaryakıt sızıntısı nedeniyle büyük üzüntü yaşadıklarını dile getirerek, bu sezon Gencerli bölgesinde artık denize girmenin mümkün olamayabileceğini, numune sonuçlarını beklediklerini sözlerine ekledi.