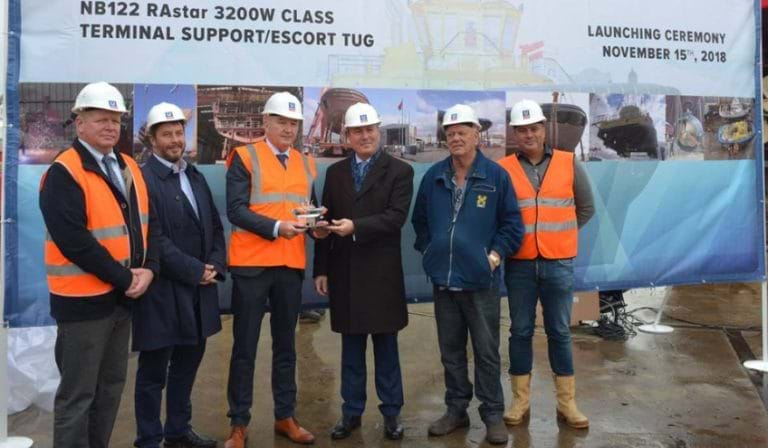 Special thanks to our guests from Boskalis, SAAM Smit and Robert Allan Ltd. for joining the Launching Ceremony of NB122 RAstar 3200W Class Terminal Support/Escort Tug, built for SAAM Smit Canada Inc. The ceremony took place at the UZMAR Shipyard, on November 15th. with the attendance of more than 100 valuable guests.
RAstar 3200W has been launched successfully after UZMAR Board Member Mr. Noyan Altuğ, Mr. Bram de Feijer from Boskalis, Mr. Abraham Richard Van der Windt from Saam Smit and Mr. Michael Fiztpatrick from Robert Allan had given their speeches.
This state of the art IMO Tier 3 tugboat is going to be the largest and most capable escort-rated, multi-mission tug in both SST Canada's fleet, as well as the entire west coast of Canada.