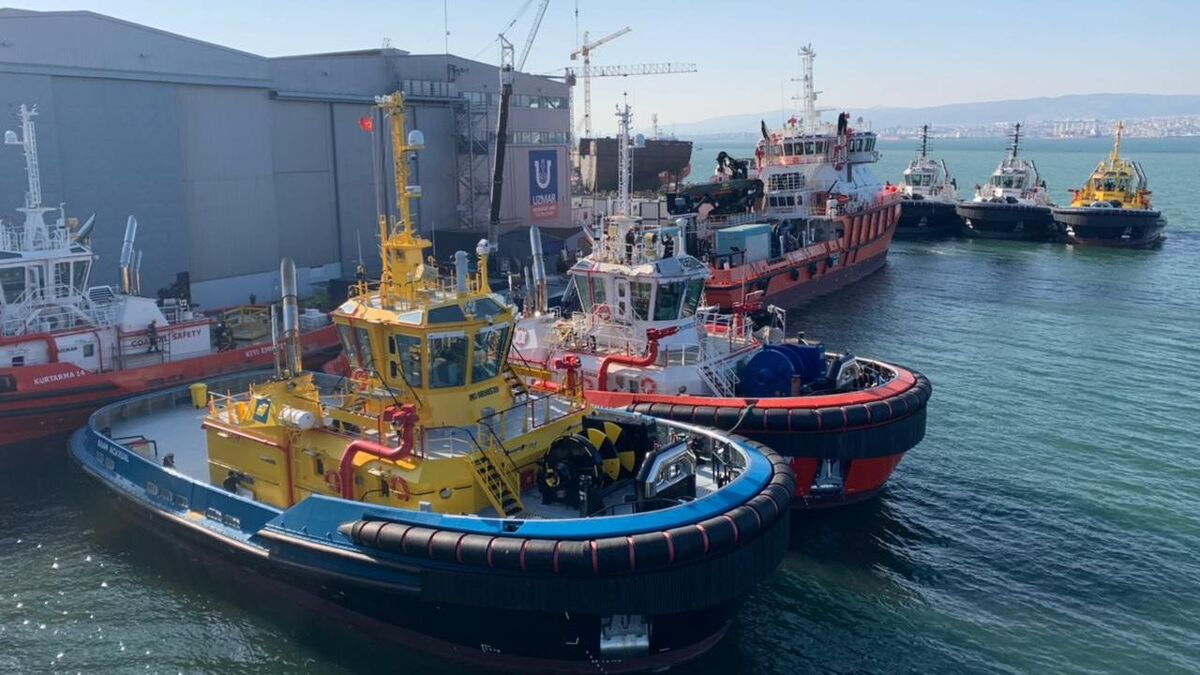 SAAM said the two azimuth stern drive (ASD) tugs will soon set sail for the Americas from the port of Izmit. SAAM Acaxual and SAAM Centzunat were built by Uzmar shipyard in Turkey to a Robert Allan design with bollard pull of more than 80 tonnes. They will be deployed to assist gas carriers in the new Energía del Pacífico LNG terminal in El Salvador.
These additions come as SAAM Towage is increasing its business and services in Central America and the Caribbean, a key strategy for one of the largest owners in the Americas, managing director Hernán Gómez has previously told Riviera Maritime Media.
SAAM Acaxual and SAAM Centzunat were handed over to the Dutch company Redwise Maritime upon delivery. Redwise will transport them from the port of Izmit to Acajutla, El Salvador via the Panama Canal on 12 March, with the voyage taking around 40 days to complete. According to Automatic Identification System (AIS) data, both new tugboats were still in Izmit as of 10 March.
Over the weekend, SAAM Towage signed the delivery protocol and project close documents with Uzmar. "We are very happy to receive these tugs with top-of-the-line operational capacities, built under the high quality standards we have seen from Uzmar," said SAAM Towage technical manager Pablo Cáceres.
"The project was a success, despite the pandemic's particular complications which we were able to navigate together while staying on schedule," he continued. "It was an enormous challenge. Completing it successfully will help us provide the best service to Energía del Pacífico."
SAAM Acaxual and SAAM Centzunat were built to RAstar 3200W design with overall lengths of 32 m and speeds of more than 13.5 knots. Each vessel has two CAT 3516C main diesel engines rated at 2,350 kW driving two Kongsberg US255 azimuth thrusters with fixed-pitch propellers.
Their design features equipment and construction to meet the highest standards of Bureau Veritas's escort and fire-fighting 1 notations, required to support gas carriers docking to unload cargo at the El Salvador terminal when it comes online later this year.
SAAM group is expanding its fleet and services in Latin America. In February 2021, port, logistics and towage group SAAM completed its US$49.7M acquisition of 70% of Intertug, fulfilling part of its strategy to expand into new markets in Central and South America.
This purchase saw SAAM Towage enter the Colombian market and strengthen its presence in Mexico and Central America.