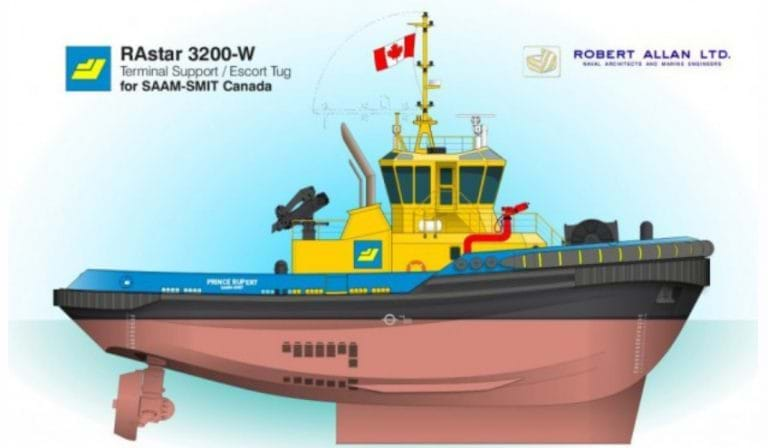 Uzmar Shipyard, in Turkey, has started construction of its 100th tug to a Robert Allan design. This milestone tug will be built to a RAstar 3200-W design for SAAM-SMIT Towage Canada.
This azimuthing stern drive (ASD) tug will be built for supporting ships in terminals and to provide escort services on Canada's west coast. It is scheduled to be delivered in Q1 2019. It will have a RAstar hull and deep skeg.
It will be optimised for generating high indirect escort forces and be capable of providing towing operations from the stern.
This RAstar 3200-W tug will be one of the first tugs to feature an IMO Tier III emissions-compliant propulsion package. It will have other notable features, such as gas detection, explosion-proof deck equipment and off-ship fire-fighting capabilities.
Uzmar is building eight other tugs to Robert Allan design at its shipyard in the Kocaeli free zone, Turkey. These tugs include six RAstar 3200 tugs and a pair of RAmparts 3000 tugs.